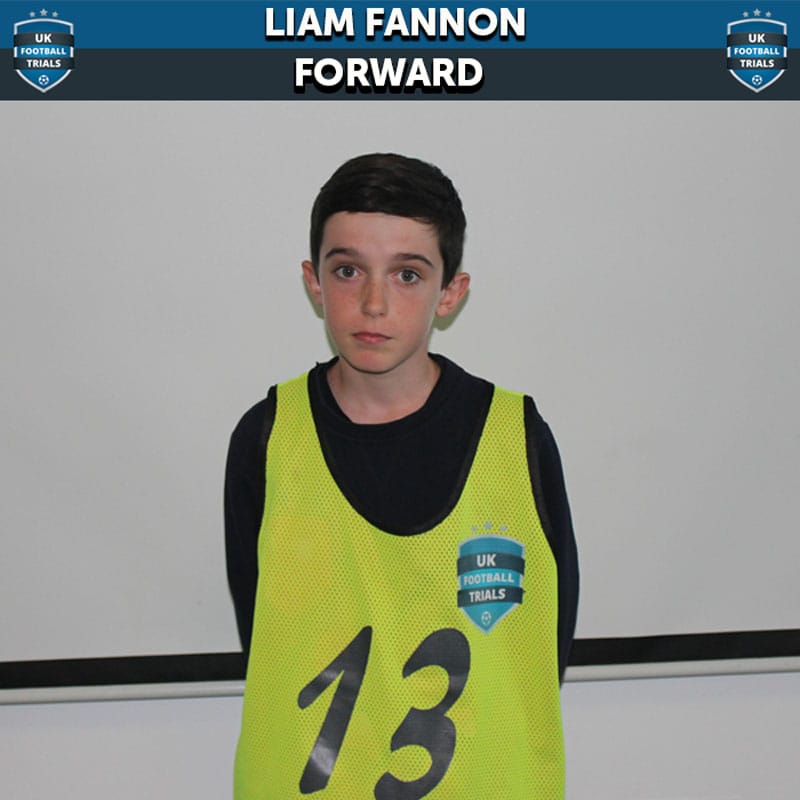 Fannon Bags Hat-trick on Trial with Accrington Stanley
Published Thursday 30th of June 2016 05:00 PM
UK Football Trials player Liam Fannon has been wowing scouts this week after scoring a hat-trick during his trial match with Accrington Stanley.
Liam, 12, was picked up by Accrington scouts at our football trial in Manchester earlier this month and then subsequently invited in to train and play with the academy last week.
During a match against a rival academy, Liam scored three and set up two others in a convincing win for his temporary side, resulting in an invitation to join up with the club again this week.
The forward, who can play comfortably in midfield, is also currently training with Manchester City's development and has previously had a trial with Leeds United at age 9.
Liam's Dad, Paul, said: "It seems to be going well, he's been in three times now and he's enjoying it.
"Because of his experience with Leeds in the past, which he took quite hard when he had to leave, he knows the process and understands how hard it is to break into football."
He added: "Liam is aware that it's going to be almost impossible to get to the first team - only a handful of people make it - but he said that he's just going to work hard, do the best that he can do and then see what happens."
Paul went on to speak of the impact that the UK Football Trials programme has had on him and his football development.
He said: "Liam really enjoyed his UK Football Trial, the best thing for me as a parent was that there was no pressure on the kids, just a friendly environment.
"The tips we received from the website, emails and Improve My Football were really helpful, especially the food and nutrition side, it was excellent. We printed everything off and went through it properly, it can be great for a lot of kids, understanding what the scouts are looking for in players."
Paul added: "The feedback that we got on the day from the coach was good, it's good to get a professional coach's opinion on his game and to see where he can improve - it's raised his confidence.
"We would receommend anyone to give it a go. Getting scouted in Sunday League is very difficult so this is a brilliant option."
Liam will continue with Accrington Stanley for the foreseeable and we will bring you updates as we get them.