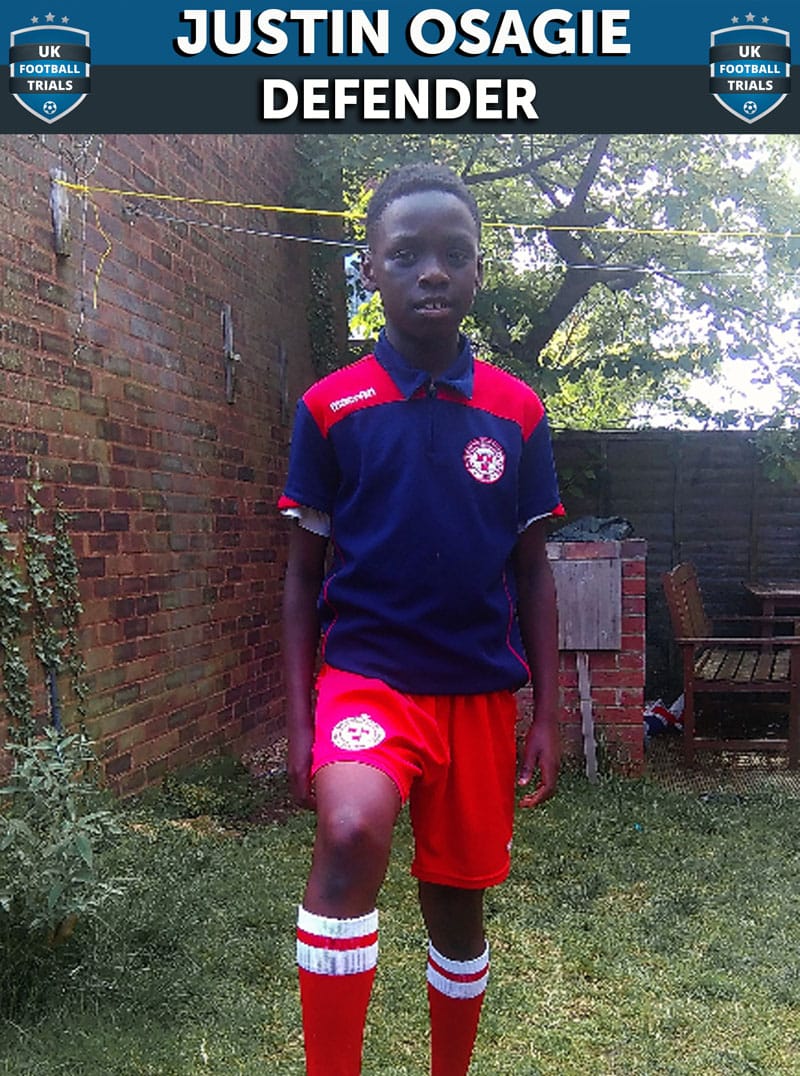 Defender Invited to Crystal Palace Pre-Season After Impressive First Trial
Published Friday 17th of June 2016 02:36 PM
UK Football Trials are pleased to announce that Justin Osagie, who attended our trial in Essex just two weeks ago, has already been in on trial with Crystal Palace.
Justin, 10, was picked up by a scout from the Premier League side at our Barking Abbey football trial on June 2nd, after impressing in both the assessment session and the match.
Last weekend, after Justin had been informed of his successful trial, he was invited in to train with the academy and spent Wednesday evening playing with the u10's - his first ever taste of academy level football.
Jamahl, the Crystal Palace scout who attended our trials, revealed exactly what caught his eye when he saw Justin, who can play in defence or midfield.
"He's very raw," said Jamahl, "He's similar to a lot of players that have come through our academy in recent years and I think he's got potential."
He added: "Technically Justin is very good and he isn't afraid to take people on - he has that raw ability. I want to look at him again and see how he is over a couple of weeks, but I think with good coaching he could be a decent player."
An impressive showing on Wednesday means that Justin is set to be invited back in for pre-season in July when the academy reopens for the 2016/17 season.
Speaking about his experiences with the academy and UK Football Trials, his mum, Kate, said: "We loved it, everyone has been nice from the people at the trial to the people in the academy.
"It's a really great level of coaching and brilliant to play in that kind of environment. We're just waiting to get some feedback from Palace to see what happens next, but we'll definitely be coming back to UK Football Trials in the future - if we need to!"